LED'S STAY CONNECTED [BLOG]
Who could have thought over a month ago where we are now? In a (whatever you call it) intelligent lockdown, trying to help beating an unknown virus. Trying to copy what we have been doing before, as if nothing has changed. Trying to work and trying to keep things going as much as possible. Following the news by the hour and hoping that people are safe and that not too many people are hit by the virus personally or even close by. Every small message about a decline in numbers, wherever in the world, brings us hope. Hope springs eternal.
We also try to stay connected. Connected to those who are close to us. For me personally it goes without saying: It has been very, very long that I spoke to my mother (she will turn 82 this summer) so often. Checking daily if she is fine, if she needs any groceries and if she is not feeling lonely. So far, so good. She is fine.
I believe I have spoken more to my children (all three of them are grown up and live somewhere else in the Netherlands) than in the months before. Using Facetime and checking how they are and, of course, asking them to take care. We are as connected as during the time they were growing up in the city of Breda.
At Oreon we also try to stay connected. We ask our colleagues to send in a daily vlog one-by-one and hold Zoom-meetings on a very regular basis. Last Thursday we organized our first staff meeting. All 16 colleagues in an online environment, including Bill from Canada. It was our first online experiment of this size and it was a big success.
We call our customers and ask them how they are doing and have regular contacts with all our other partners. It is clear that all of them are uncertain. Uncertain about the times to come and uncertain about what influences this crisis will have on their personal lives.
Connectivity and connection have brought me a lot during the recent weeks of social distancing. It gave me a nice insight in the daily lives of my colleagues or even my close family. You see things that you usually do not see, and it helps you to get to know people even better. It certainly does not replace personal contact, but the new 1,5-meter rule does bring some other things. As far as I am concerned connection is one of the keywords these days, although health cannot be beaten as far as importunacy is concerned. Let that be something to hold on to and let us hope that we will all stay connected. During this Corona crisis, but, even more importantly, even after that.

Managing Director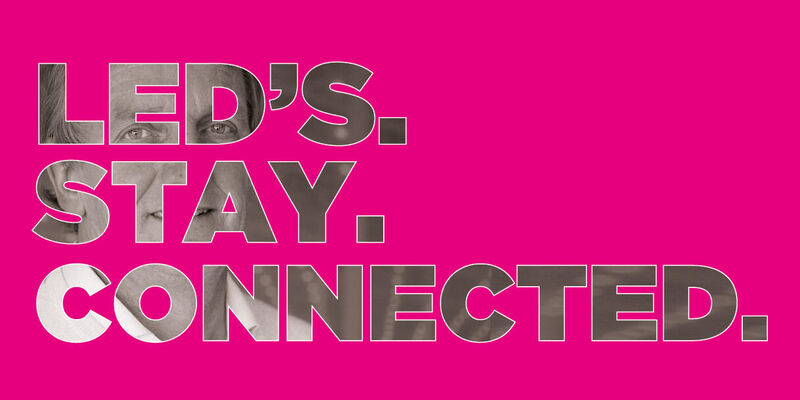 Questions or comments on this blog?
Leave them here