LED lights for vegetables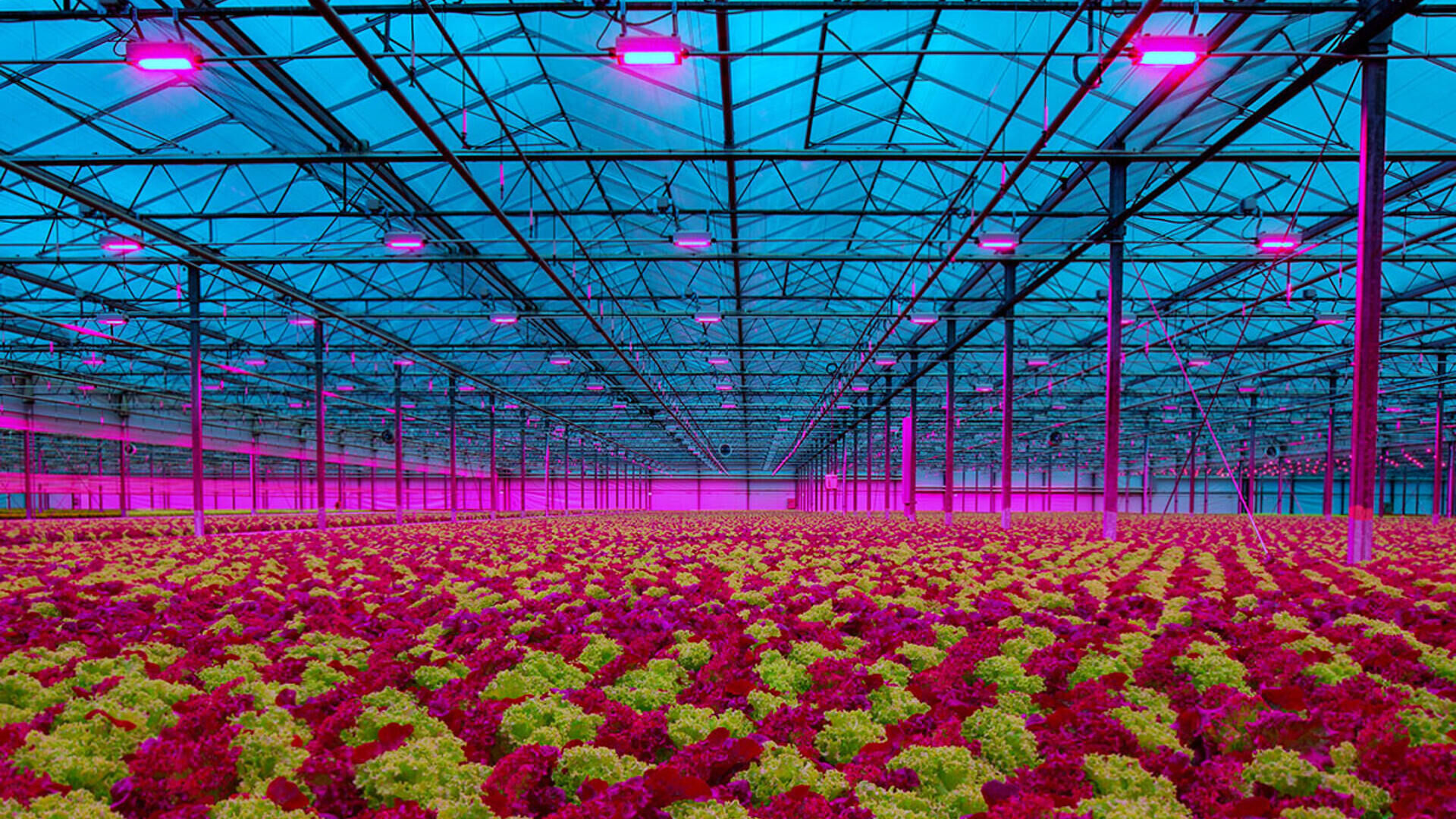 The process of growing vegetables in a greenhouse has eased with the introduction of LED lights for vegetables. Using LED lights for additional lighting enables you to provide the vegetables with a consistent optimum level of lighting and spectrum during the day.
Oreon developed a water-cooled LED technology that combined the general benefits of LED lighting with specific requirements that growers have when it comes to artificial lighting. Requirements like the independence of heat and light for a balanced climate, the right spectrum for different crops and a compact fixture to minimize shadow in the greenhouse. Oreon's LED grow lights for vegetables and flowers work on active water cooling. This unique technology makes it possible that the fixture can contain more LEDs and thus a higher light output can be realized.
Request a light plan
Oreon's LED grow lights for these vegetables
LED grow lights for lettuce
The best LED grow lights for vegetables ensure a high quality for your leafy crop. The tailor-made spectrum influences the quality, because the correct light recipe provides a better leaf structure: less tip burn and better red coloring. The lettuce is more compact and contains more dry matter, which improves the taste. All this ultimately leads to less waste with lower labor costs as a result.
The water cooling ensures a more constant temperature in the greenhouse, so that the lighting can be used for a longer period of time, which is perfect for a cold crop such as lettuce. In addition, less ventilation is required and no unnecessary CO2 is lost. The heat from the fixtures that is removed by the water can be reused in various ways.
More about LED for lettuce
Less tip burn and better red coloring"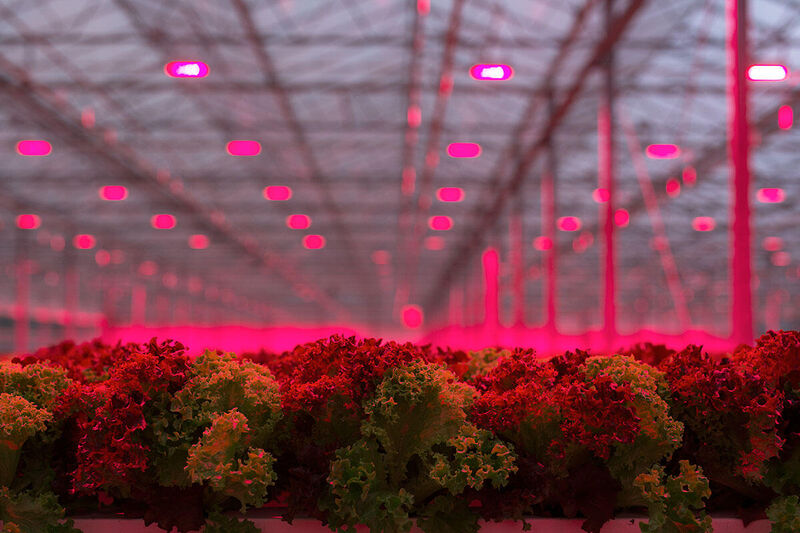 You'll get 75% more light on your crop for the same power consumption"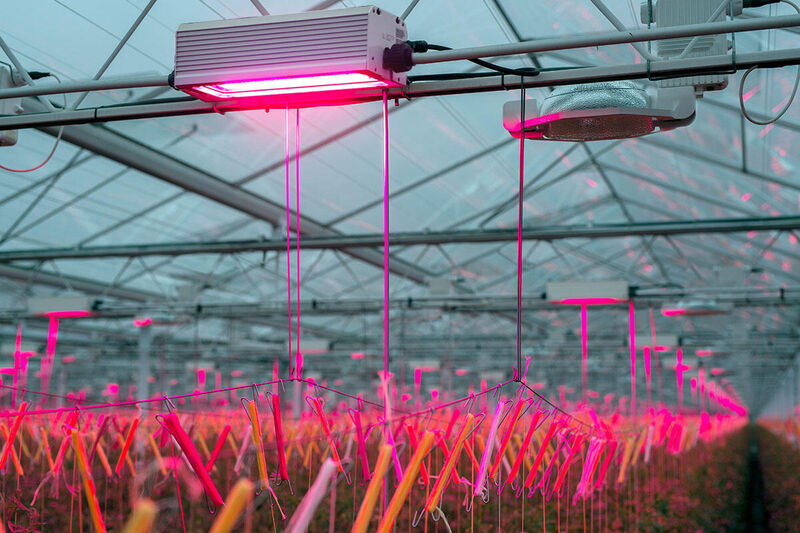 LED grow lights for tomatoes
The LED grow light Monarch is especially designed for tomato cultivation. With 4070 μmol / s and 1145 W, it can one-on-one replace an existing HPS lamp (with the same cabling). You'll get 75% more light on your crop for the same power consumption and more light directly results in a higher yield. Oreon's LED fixtures use an active water cooling technology, in which the heat that is released is transported directly away from the fixture and out of the greenhouse. This technology makes it possible to fit more LEDs in the fixtures, so a higher light output can be achieved, requiring fewer fixtures. With a tailor-made spectrum, the LED grow lights for vegetables allows you to influence the quality of your tomatoes. The correct ratio of red and blue LEDs ensures a higher yield, faster ripening and a more uniform plant balance. The tomatoes have more weight and a better taste.
More about LED for tomatoes
From Boer confirms
From Boer (before Boer den Hoedt) was one of the first lettuce farmers in the Netherlands that started using LED lighting for vegetables. They have been using Oreon LED grow lights for years: "Our lettuce even tastes better than ever before." The result of vegetable grow lights enables him to deliver high quality lettuce all year round. Even in winter! He also loses fewer plants. From Boer is a modern lettuce farmer in Europe, where they use mobile gutters in the greenhouses. They are currently building a new Ultra Clima greenhouse and have chosen for Oreon LED lights again.
Read about From Boer's experiences
It saves energy, improves quality and increases production"
Benefits vegetable LED grow lights
The benefits of using vegetable LED grow lights
Changing or starting to use LED grow lights for leafy greens isn't an easy decision. And if you do, you probably want the best grow lights for vegetables. Oreon's LED lights with active water cooling come with numerous benefits.
To ensure the best possible results, you can adjust the intensity and spectrum of the LED grow lights to the specific needs of your crops. Most vegetables need 14 to 20 hours of light every day, but it depends on the growing phase of the crop. Seedlings require light with a lower intensity, while crops at a later stadium in growth might need higher light levels. The use of Oreon's LED lights empowers you to set the perfect growing conditions. You can keep a balanced temperature all year round with the active water-cooled fixtures. This is cost efficient and produces high quality crops!
We are happy to help you make an informed decision or to create a custom-made lightning plan. Please contact us for more information!
Interested or need more information? Contact us!