Monarch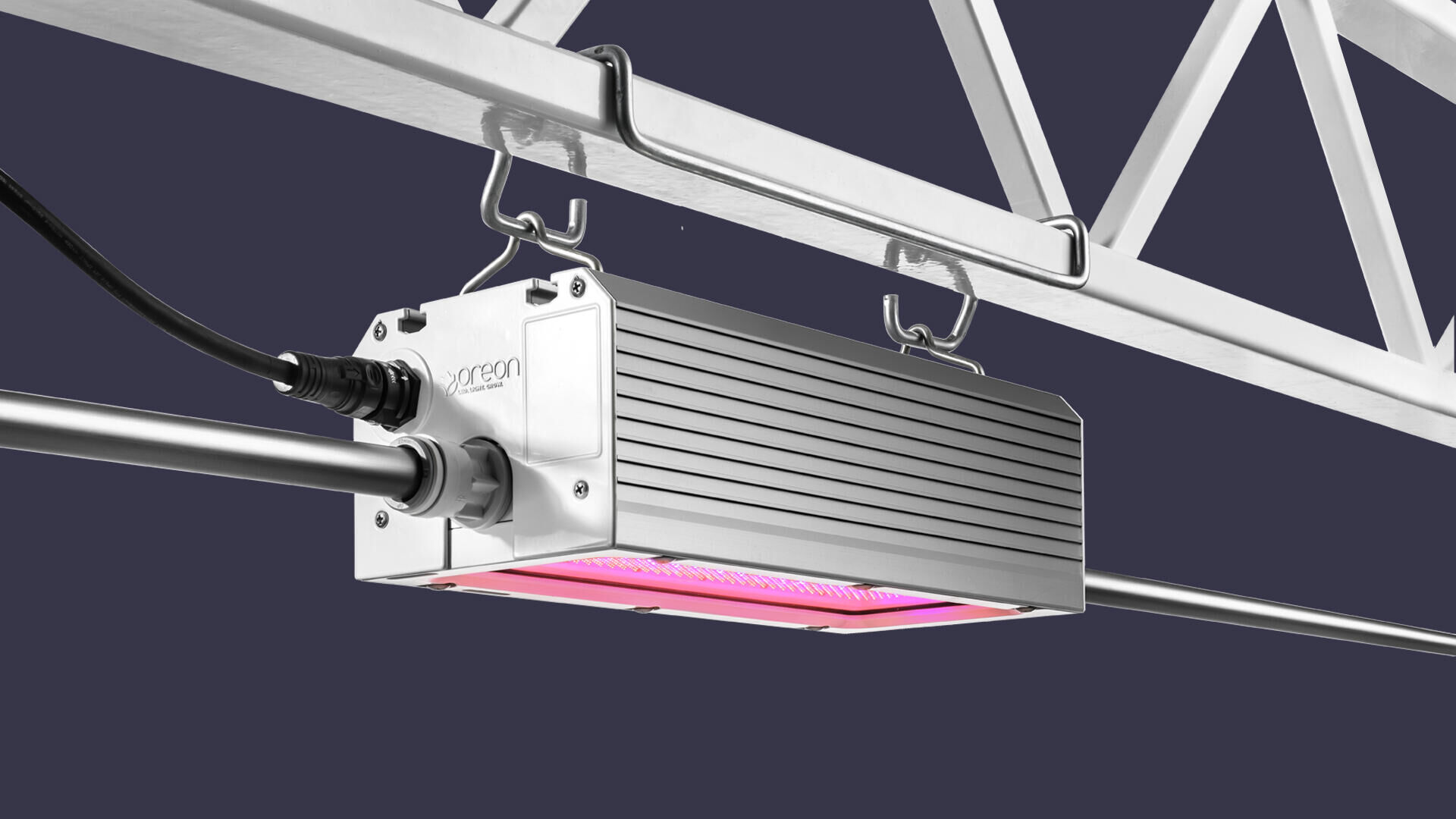 Monarch
This latest Dutch Powerhouse of Oreon produces a light output up to 4020 μmol/s at 1145 W with an efficiency of 3.6 μmol/J. This makes the Monarch worldwide the smallest and most powerful LED fixture available in the horticultural market.
The water-cooled Dutch Powerhouse Monarch has a light output of 4020 μmol/s with a power consumption of 1145 W. This LED fixture can replace even the best performing HPS fixture, while it produces nearly 2 times more light. Compared to other LED fixtures, the Monarch is extremely powerful thanks to the water cooling, resulting in fewer fixtures needed in the greenhouse. This means not only a saving on installation costs, but even more importantly: less sunlight is being blocked in the greenhouse. The smallest LED fixture with the biggest impact.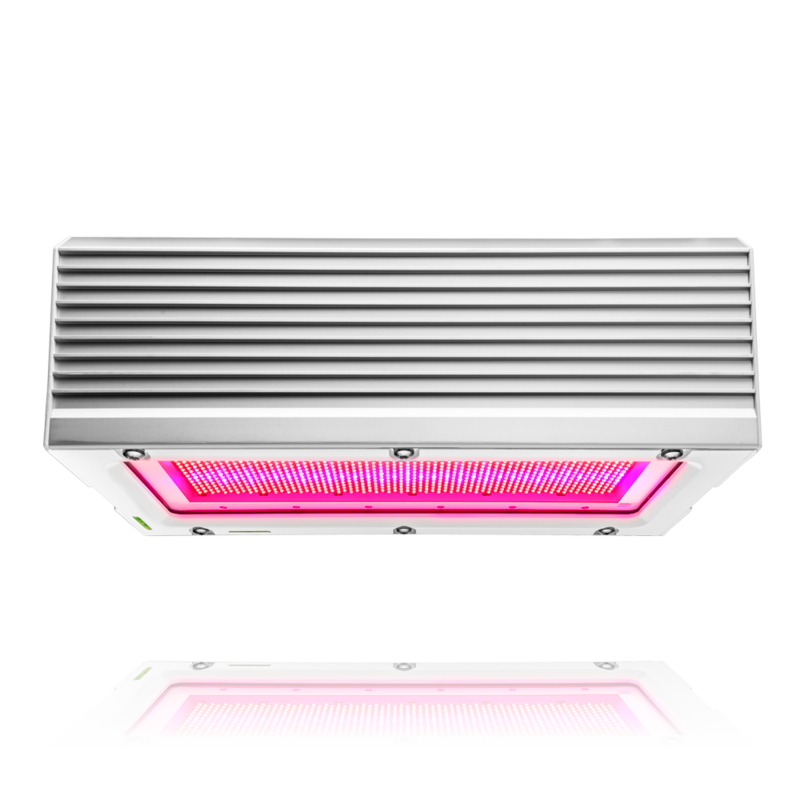 HIGH LIGHT OUTPUT
Light output up to 4020 μmol/s. When replacing an existing 1000W HPS fixture with the Monarch, a grower gets nearly 2 times more light on his crop.
HIGH EFFICIENCY
The Monarch is nearly 2 times more efficient compared to traditional HPS lamps. (1.9 vs. 3.6 μmol/J).
MINIMAL SHADING EFFECT
Despite the high light output, the fixture is compact and less sunlight is being blocked.
HEAT CONTROL
The LED fixtures give off a minimal amount of heat as a result of the continuous water cooling, making sure the temperature inside the greenhouse remains constant.
OPTIMAL SPECTRUM
The right proportion of red and blue light will allow the Monarch to produce the most efficient spectrum per crop.
LIFESPAN
L90 B05 - 50,000h
Specifications
PHOTON FLUX

4020 μmol/s

EFFICIENCY

3.6 μmol/J

POWER

1145 Watt (±5%)

VOLTAGE RANGE

277-480 VAC
COOLING LIQUID

Water

COOLING LIQUID TEMPERATURE

From dew point to 113˚F | 45˚C

HEAT IMPARTED ONTO COOLING SYSTEM

up to 535 W per fixture
LIFESPAN

L90 B05 - 50,000h

WARRANTY

5 years

CERTIFICATION

Conforms to/Certified to ANSI/CAN/UL 8800
Take a look at these Dutch Powerhouses of Oreon