Monarch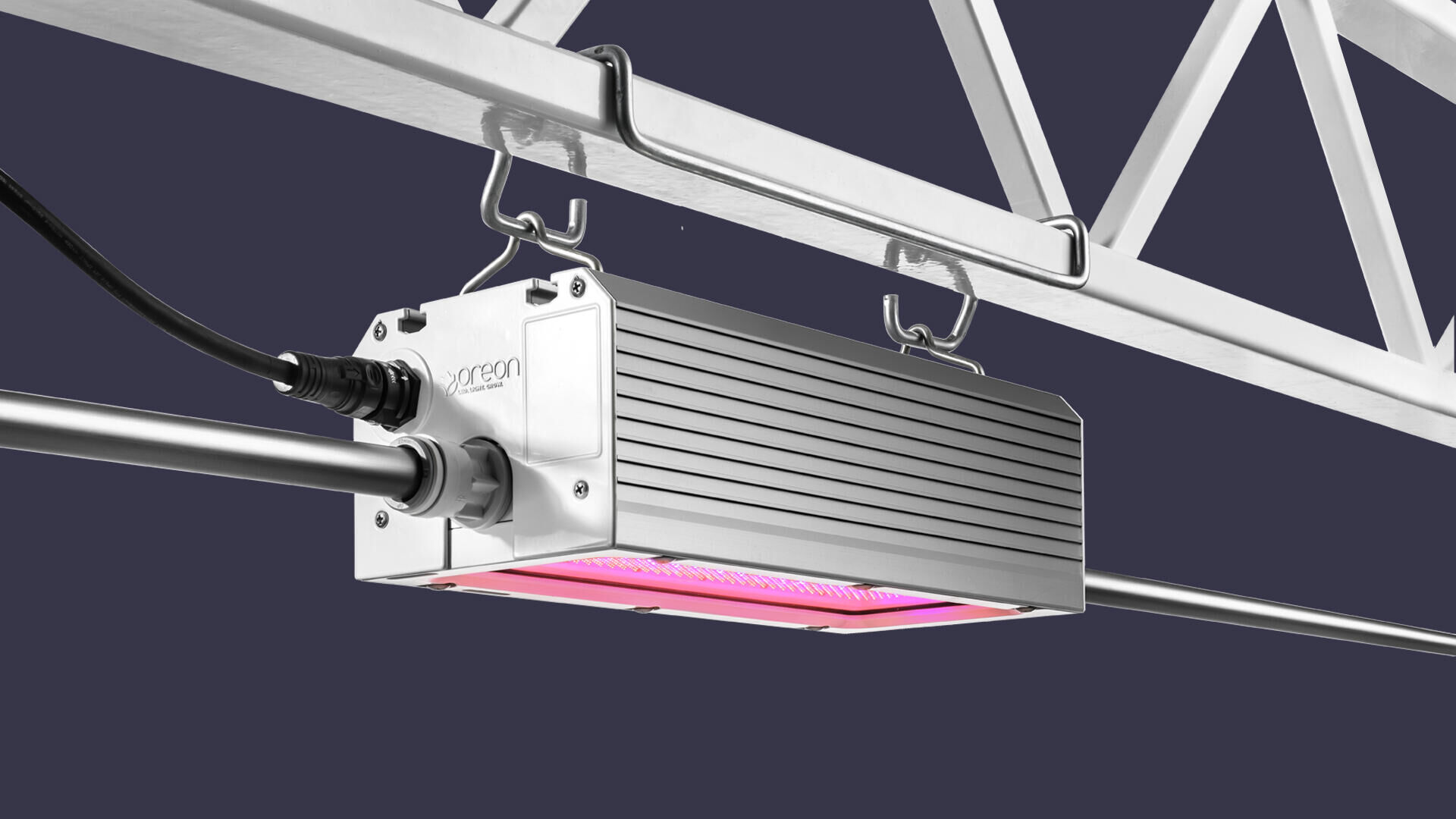 Monarch
High power LED fixture Monarch produces an extreme high light output and is one of the most powerful LED top lighting fixtures available in the horticultural market.
Dutch Powerhouse Monarch has a 1250 W driver and can reach a light output of up to 4730 µmol/s. This top lighting fixture is available in 4 variants. The 'Monarch High Efficiency' variant is recommended for high-tech greenhouse projects where sufficient height is available, so that a high uniformity is achieved with fewer fixtures. Due to its high efficiency, this fixture is also the best option for growers with a limited power capacity.
The 'Monarch Economic' fixture has lower maximum light output (of up to 4430 µmol/s) and is interesting when less light is needed or when the energy price does not play an important role.
The 'Monarch HPS replacement' has a light output of up to 3940 µmol/s (1050 W) and can easily replace 1-to-1 an HPS fixture. This is the most efficient choice at a high energy price, when using an existing installation that produces at least 85% more light.
The fourth variant, the Monarch 'HPS replacement economic', has a lower maximum light output (up to a maximum of 3680 µmol/s) and is an interesting option when less light is needed or when the energy price is less relevant (lower initial investment).
---
All variants of the Dutch Powerhouse Monarch are actively cooled by water which offers many advantages. Fixtures can be mounted under the trellis and because of the compact design, less sunlight is being blocked in the greenhouse. The water cooling extracts the heat out of the fixtures and out of the growing area and offers the opportunity to reuse gained heat. This eventually results in a stable climate which is beneficial for the quality and the growth of the plants, but also offers a great advantage on the cooling installation as less cooling is needed (which automatically means lower running costs).
Because what doesn't heat up, doesn't need to cool down.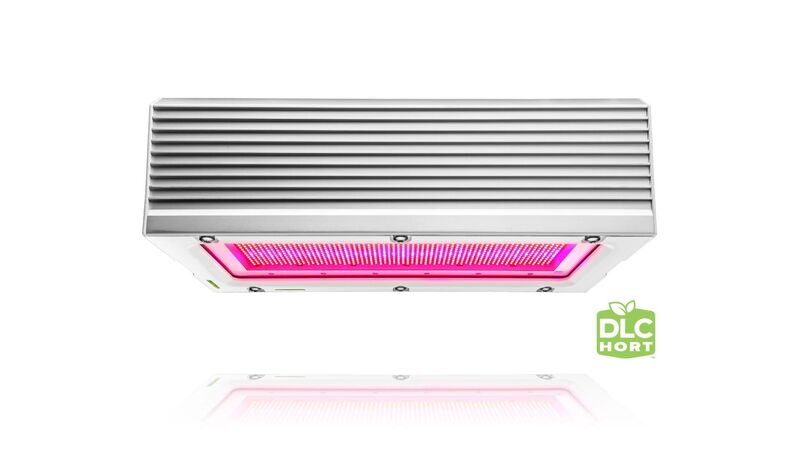 HIGH LIGHT OUTPUT
Light output of up to 4730 μmol/s.
HIGH EFFICACY
The Monarch is extremely efficient: up to 4.0 μmol/J, more than twice as efficient as the traditional HPS lamp (1.9 μmol/J).
MINIMAL SHADING EFFECT
Despite the high light output, the fixture is compact and less sunlight is being blocked.
HEAT CONTROL
The LED fixtures give off a minimal amount of heat as a result of the continuous water cooling, making sure the temperature inside the greenhouse remains constant.
OPTIMAL SPECTRUM
The right proportion of red and blue light will allow the Monarch to produce the most efficient spectrum per crop.
LIFESPAN
L90 B05 - 50,000h
Specifications
PHOTON FLUX

4730 μmol/s

EFFICACY

up to 4.0 μmol/J

POWER

1250Watt (±5%)

VOLTAGE RANGE

277-480 VAC
COOLING LIQUID

Water

COOLING LIQUID TEMPERATURE

Dew point up to 113°F | 45°C. No lower than 39.2°F | 4°C.

HEAT IMPARTED ONTO COOLING SYSTEM

up to 508 W per fixture
LIFESPAN

L90 B05 - 50,000h

WARRANTY

5 years

CERTIFICATION

Conforms to/Certified to ANSI/CAN/UL 8800
Take a look at these Dutch Powerhouses of Oreon