Embrace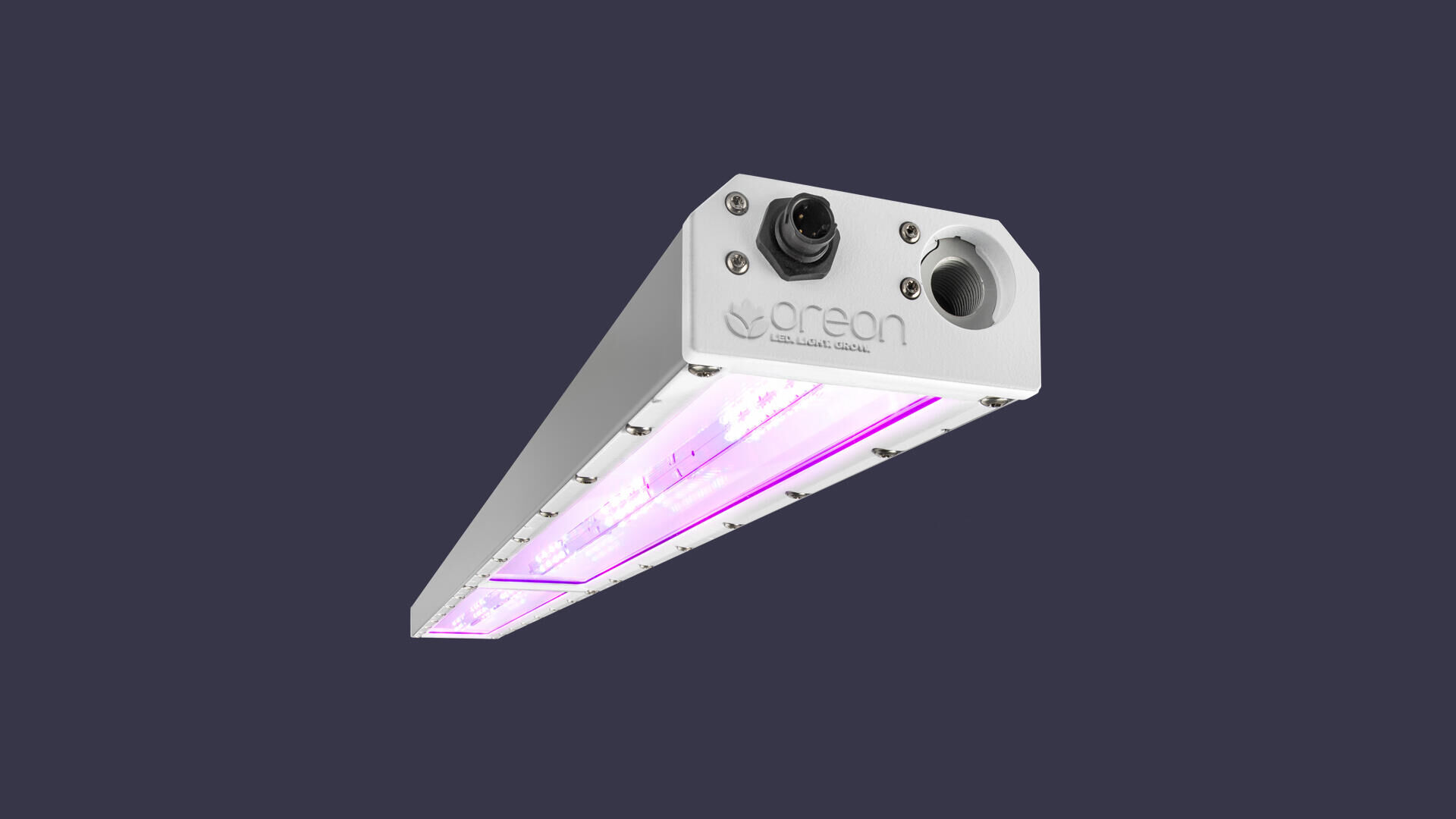 Embrace
The multilayer LED fixture Embrace has been specifically developed for vertical & indoor farming. In multilayer cultivation heat and humidity are very important: an actively water-cooled LED fixture offers the solution for a stable growing climate.
The Dutch Powerhouse Embrace makes it possible to illuminate crops where there is little space available between fixture and crop. The Embrace has an extremely high light uniformity due to the 'wide beam optics'. This ensures that a single multilayer fixture can evenly illuminate a very large area.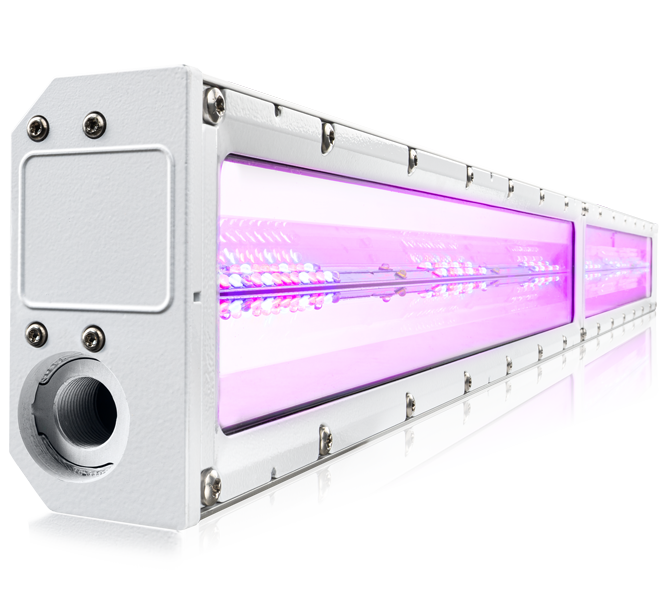 HIGH LIGHT UNIFORMITY
The Embrace has two wide beam optics. The reflectors, the unique shape of the PCB and the position of the LEDs provide a wide light distribution with an extremely high uniformity.
DYNAMICALLY ADJUSTABLE SPECTRUM
The spectrum and light intensity can be dynamically adjustable. The 3 channels are adjustable between 0-100% in 0.5% increments.
HIGH LIGHT OUTPUT
Up to 751 μmol/s, depending on the spectrum.
WATER COOLING
The active water cooling extracts the heat from the fixture and the cultivation environment. Less radiant heat means less temperature fluctuations with stable humidity and CO2 values.
SUSTAINABLE CULTIVATION
The water cooling ensures a stable cultivation climate and the possibility to reuse the gained heat at a later time.
LIFESPAN
L90 B05 - 50,000h
Specifications
PHOTON FLUX

up to 751 μmol/s

EFFICACY

3.8 μmol/J

VOLTAGE RANGE

230-480 VAC
COOLING LIQUID

Water

COOLING LIQUID TEMPERATURE

From dew point to 113˚F | 45˚C

HEAT IMPARTED ONTO COOLING SYSTEM

±74 W per fixture
LIFESPAN

L90 B05 - 50,000h

WARRANTY

5 years
Take a look at these Dutch Powerhouses of Oreon