Empress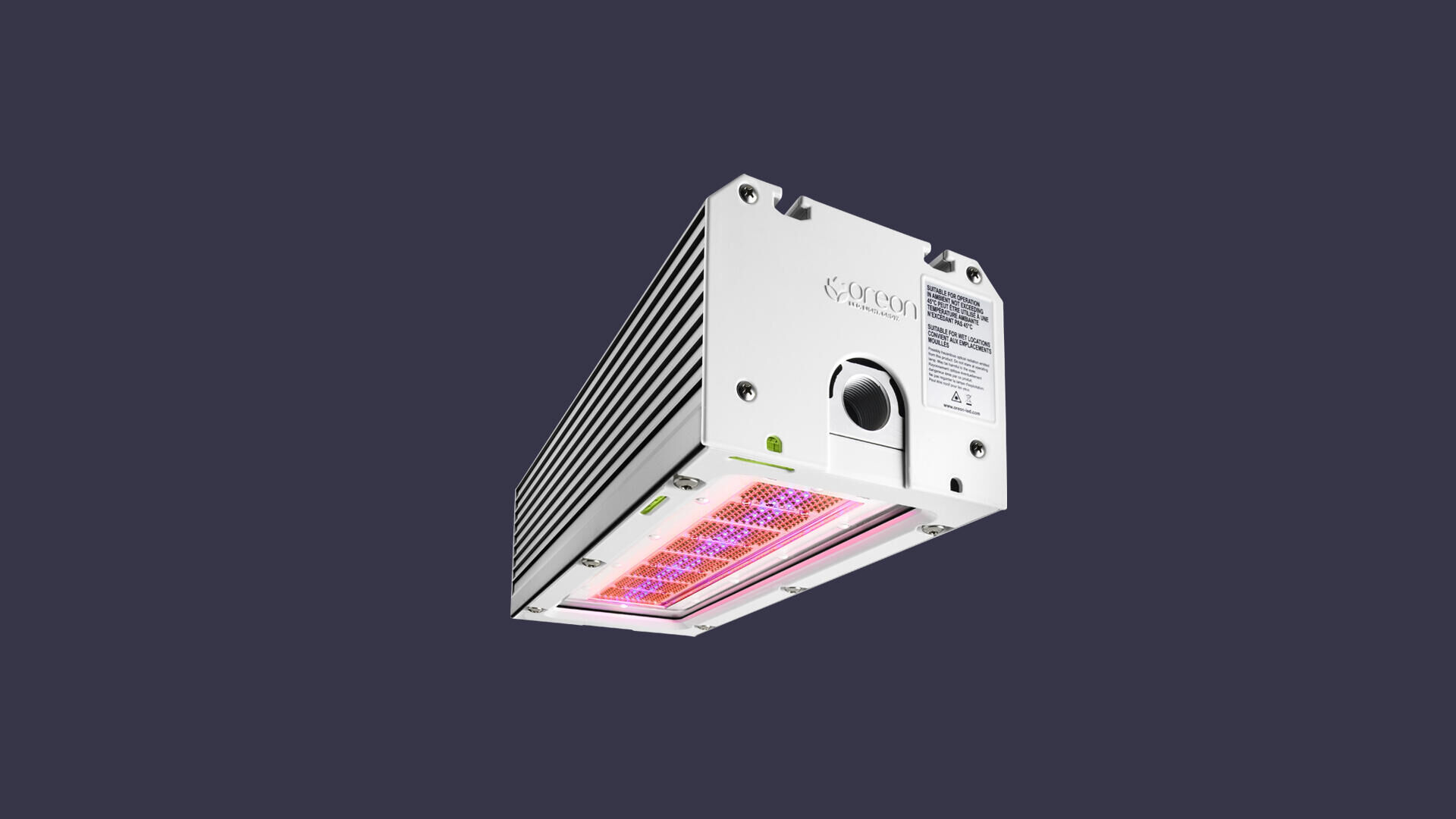 Empress
The Dutch Powerhouse Empress is available in various light spectra with a wide or narrow beam angle: this means that the most optimal light uniformity can be achieved for every type of crop.
The Dutch Powerhouse LED fixtures of Oreon operate on an active water cooling system, which brings a number of advantages. For example, there is no radiant heat from the lamps, which results in a more stable climate and also makes it easier to maintain the temperature and CO2 values in the greenhouse. An additional economic advantage here is the possibility to reuse the recovered warmth. In addition, active water cooling ensures a low operating temperature of the lamp, which benefits both the light output and the service life of the driver and LEDs.
The Empress has all the qualities and characteristics that make Dutch Powerhouses from Oreon so popular, from the robust design, the glass LED cover and IP67 certification, to the low operating temperature and ease of maintenance.
HIGH LIGHT OUTPUT
Light output up to 2250 μmol/s. Existing HPS lamps can be replaced or you can opt for a hybride solution.
HIGH EFFICIENCY
The Empress is >80% more efficient compared to traditional HPS lamps. (1.9 vs. 3.5 μmol/J).
MINIMAL SHADING EFFECT
Despite the high light output, the fixture is compact so less sunlight will be blocked.
HEAT CONTROL
The LED fixtures give off a minimal amount of heat as a result of the continuous water cooling, making sure the temperature inside the greenhouse remains constant.
OPTIMAL SPECTRUM
The right proportion of red and blue light allow the Empress to produce the most efficient spectrum per crop.
LIFESPAN
L90 B05 - 50,000h
Specifications
PHOTON FLUX

2250 μmol/s

EFFICIENCY

3.5 μmol/J

POWER

650 Watt (±5%)

VOLTAGE RANGE

200-480 VAC
COOLING LIQUID

Water

COOLING LIQUID TEMPERATURE

From dew point to 113˚F | 45˚C

HEAT IMPARTED ONTO COOLING SYSTEM

±200 W per fixture
LIFESPAN

L90 B05 - 50,000 uur

WARRANTY

5 years

CERTIFICATION

cMETus, UL.
Take a look at these Dutch Powerhouses of Oreon