Cannabis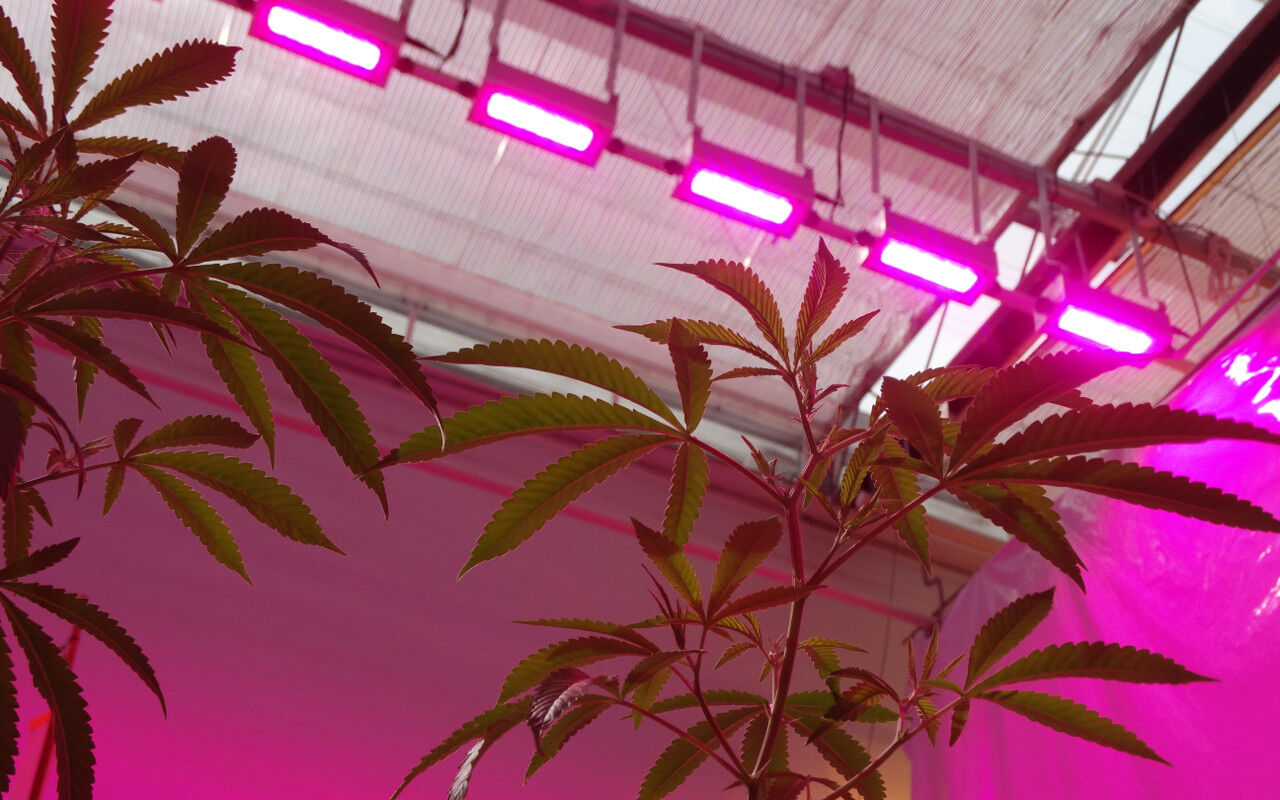 Cannabis
The benefits of LED lighting for the growth of cannabis are well known: higher yields, shortening of crop sequences, and consistent quality. The right combination of white, red, and blue LEDs ensures that the cannabis crop is shorter and more compact, has more branching and improved potency of THC/CBD.
In developing the water-cooling technology for our LED grow lights, we combined the overall benefits of LED lighting (long lifespan and low energy consumption) with the specific requirements that growers have for artificial lighting:
• the separation of heat and light for a balanced climate;
• the right spectrum for optimal growth;
• a compact design to make optimal use of natural sunlight.
This results in highly efficient, actively water cooled LED fixtures. Extreme high lighting levels can be accomplished with a high light uniformity, while the growing facility or greenhouse does not suffer from heat radiation. Water-cooled LED grow lights radiate far less heat compared to HPS or even passively cooled LED fixtures. The water-cooling ensures a stable temperature and a better controllable air RH and less to no moisture in the flowers. Therefor Oreon water-cooled fixtures can play an important role in the comprehensive anti-botrytis strategy.
With Oreon's LED lights, you can set the perfect conditions to get the right spectrum and amount of light for each phase of growth. To sum up:
• LEDs and electronic parts stay cool, which ensures a consistent light output and longer lifespan;
• high light output and uniformity with fewer fixtures;
• more control over climate resulting in more daily lighting hours;
• no ventilation needed, CO2 and unpleasant odors stay inside;
• lower cooling costs;
• the energy that is not converted into light is led away and can be reused.
The LED top lights can be used in a greenhouse or indoor facility with sufficient height. The multi-layer fixture is often used for propagation of cuttings or illumination closer to the crop 0.35-1.5 meter / 13.78-59.1").
Check out the options for these Crops